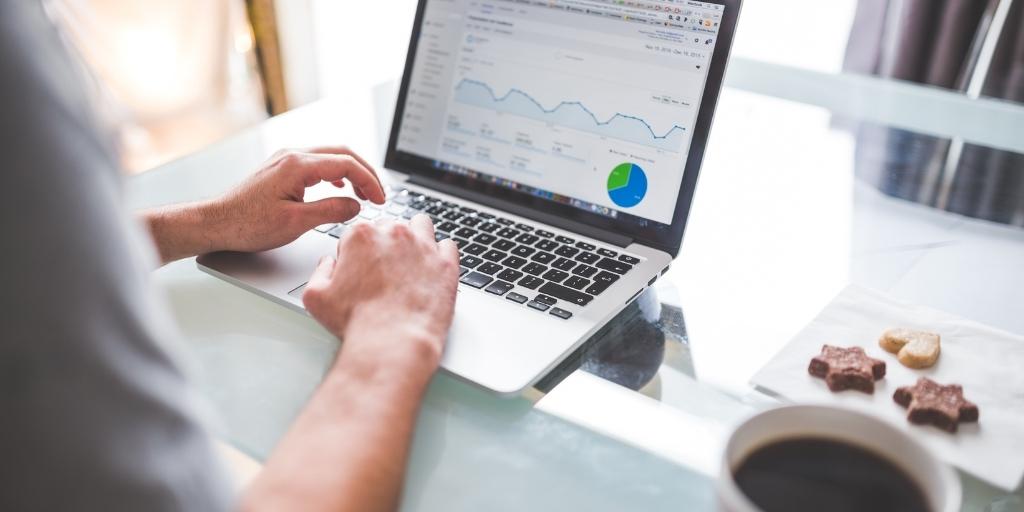 In today's market, landing pages are a need for any business, so what is a best practice for optimizing a landing page for Google Ads? It's common knowledge. However, the majority of people likely aren't aware that they play an essential role in pay-per-click advertising.
Despite the fact that it may seem simple at first glance, developing good quality landing pages is not a simple task. In order to provide a satisfying interaction for the user, many factors must converge.
Once a website is live, the marketing team needs to conduct split tests to determine which design and content combinations produce the highest conversion rates.
Running a killer ad against a subpar landing page will yield zero results in terms of conversions and sales. When you invest a lot of money into promoting a landing page, the last thing you want is for it to fail.
In order to maximize the number of people you bring in through your Google ads, we provide to you this comprehensive guide on improving your landing page.
Why Is Landing Page Optimization Important?
It's time to rethink your landing page if you see that visitors aren't scrolling down the page. The quality of a customer's time spent on your website, or "landing page experience," is a measure of your success.
The more straightforward it is for customers to navigate their way to the shopping basket, the more probable it is that they will go through with the transaction. An individual's ad rank, quality score, and total cost are all influenced by their landing page's performance.
Your advertising may start showing less frequently, or stop showing at all, if visitors to your landing page are abandoning your site without converting.
Ways To Increase Conversions Through Landing Page Optimization
Pay Attention To Page Speed
A page that loads slowly has a lower average time on page, a greater bounce rate, and a lower conversion rate. Therefore, you must make sure that the material on your landing page loads immediately since the quicker it does so, the more likely it is that the prospect will see your offer and ultimately convert.
According to research from Google, pages that take three seconds to load have a bounce rate that is 32% greater than ones that load in one second. In addition, every one-second delay in mobile page load time decreases conversions.
Furthermore, conversion rates tend to drop by 1% for every second that a mobile page takes to load.
Landing Page Design
As you may expect, design is crucial to the success of your landing page. The likelihood of someone sticking around is low, if it's not appealing visually or straightforward. It's crucial to design a page that helps the visitor stay focused on acting and pursuing their initial interests.
Your design should encourage potential customers to buy or contact you. The following components should be taken into account when building your landing page:
Typography
Graphics or Images
Beautiful Fonts
Color Palette
CTA button
Order, color, description, and typography are four design components that should all be in harmony with one another. If the landing page they arrive at doesn't immediately make them feel at ease, they will likely look elsewhere for the solution to their problem or interest.
A confusing, troublesome page won't build the user's trust. As a business owner, you are aware of the best-selling products, typical problems, and the worth of your services. Visitors will appreciate you more if you can articulate your expertise clearly.
Make Navigation (And Converting) Easy For Mobile Users
It's important that your landing page is simple to use. Your website visitors must be able to easily find their way around and contact you. Keep in mind that visitors may be accessing your landing page from a wide range of devices, thus designing it accordingly is essential.
Users on mobile devices may have a distinct set of expectations while conducting a search and may respond differently to calls to action. It's important that CTAs are just as visible on the mobile view as they are on the desktop.
To better collect leads from mobile users, you should enable call extensions in Google Ads and establish a mobile preference. Doing so will make your contact information clickable, making it easier for people using mobile devices to get in touch with you. The credibility of your company is boosted as a result.
Clean And Concise Information
Make an effort to make your landing page as tidy and concise as you can. To assist users in completing their purchase, only present the information that either relates to the features of products or addresses objections.
Try creating an advertorial page for it if your goods or services are complex or need extensive messages or instructions. Include one more step before arriving at the ultimate landing page with the call to action.
Avoid Broad Keyword Terms
With keywords, precision is essential, thus testing and iteration should be built into your plan. Ads will be shown to the wrong people if your keywords are too general, leading to lower click-through rates and greater costs.
To ensure that your ads are reaching the right people, it's important to keep tabs on how well they're performing (in other words, how many hits each keyword is getting) and make any necessary adjustments. You should keep adding, removing, and adjusting keywords until you find the correct balance.
Testimonials
Social proof is vital for landing pages. It will aid you in persuading site visitors to become paying customers. Consider your most recent trip to a brand-new shopping mall. A moderate number of shoppers would make you feel optimistic, but an empty mall would have made you feel unsafe.
Humans are followers, after all. It's important for us to know if others agree with us before we try anything new or make a purchase. Make sure your landing page has both text and video testimonials.
It is well-known that consumers are more likely to buy after reading positive reviews, thus it is in your best interest to ensure that visitors to your site have every reason to trust the feedback of your delighted customers. Additionally, your chances of converting visitors will increase if you can secure a review from a celebrity or a notable influencer.
Landing Page SEO
In order to get the most out of your Google AdWords landing page, you should implement enhanced SEO. You must be thinking, why would you spend time and effort on search engine optimization for your advertising landing pages? In the end, the purpose of an advertisement is to direct people to your website.
But have you given any consideration to the individuals who will not come across your ads?
Despite its importance, search engine optimization (SEO) is sometimes overlooked while developing top-notch AdWords landing pages. Everyone hopes that you will achieve a high Google ranking for these pages based on their content.
Choose a focus and some secondary keywords, then sprinkle them across your landing page. The H (headline) tag hierarchy and alt attributes for images must be used correctly.
End With A Thoughtful Thank You Page
Being grateful is not just the courteous thing to do, but also a terrific opportunity to provide more value to your consumers on a dedicated "thank you" page. You can take this opportunity to advertise more items that are relevant to their purchase, as well as inform them of what to expect or how to use the product once it arrives.
Another option is to put back some of the links you really wanted to put on your landing page but had to take off because of the one CTA rule.
Conclusion
So you no longer have to ask, which is a best practice for optimizing a landing page for google ads!  When visitors click on your adverts, optimized landing pages give them a seamless, user-friendly experience. For this reason, it is imperative that you put the provided guidelines into effect in order to create a landing page that is highly optimized.
Landing page determines the success of Google Ads to a large extent. As a result, it is up to you to properly optimize the landing page to boost conversions and, in turn, your Return on Investment (ROI).