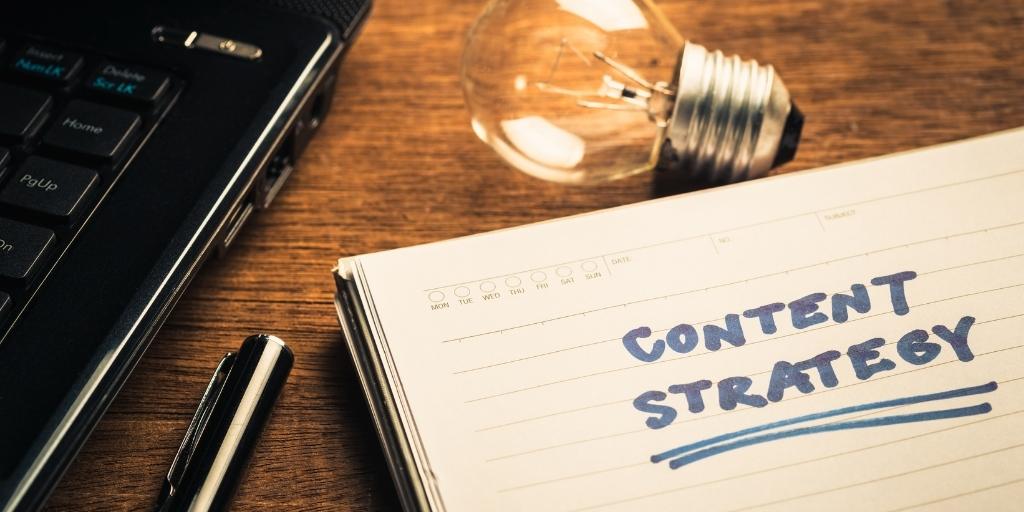 We often get asked what is the best Youtube content strategy when starting a new channel or growing an existing. Creating a goal statement for your YouTube channel, identifying your target audience, and strategizing how your channel can best meet their requirements are all crucial, but eventually you need to decide on the material that will tie it all together. Now is the time to design your YouTube Channel content strategy.
Start By Defining SMART Goals For Your Channel
Take a big breath first. It takes time to develop a content strategy; it's a marathon, not a sprint. It's the complete opposite of something that becomes famous and then fades away. Putting it to use for a company's product launch could be a good idea. But don't count on it to support you.
Establish broad objectives for your channel first. Specifically, what are your plans for this channel? Do you want to make a living as a YouTuber full-time? Want to promote an established company? Or do you want to spread knowledge about a problem you care about?
Next, plan forward and distinctly outline your channel's medium- and long-term objectives. One of the best ways to set these goals is to make sure they're SMART: specific, measurable, attainable, relevant, and time-based.
Identify Your Target Audience
Making a buyer persona is the marketing term for this. Your ideal customer profile is a comprehensive description of your target customer.
This would provide you knowledge about their issues and where to look for them. The more information you have on that character, the greater your ability to discern their interests will be.
Use Social Listening To Find Your Audience.
What's the most effective technique to create enduring relationships with other people? Of course, by observing them secretly from a distance.Seriously though, social listening enables you to constantly check social media sites like YouTube for mentions of your business or particular keywords.
You may discover what people want to know and utilize that information to generate ideas for video content by reading what others are saying about you or your sector.
Map Out The Content Plan
The YouTube strategy's main component is its video content. The results of the overall YouTube strategy are impacted by every step of developing the video content plan. Consequently, creating a content plan is equivalent to laying the foundation for the production of a video.
Knowing who you should be generating videos for is crucial; after you've done so, you can start working on your YouTube channel's content strategy. The choice of video titles and thumbnail design cannot be left out of the YouTube content strategy, either. So, consider the full spectrum of content.
Choose Relevant Video Topics For Your Target Audience
Finding your video's content pillars are an absolute must. Content pillars are collections of the main subjects or keywords you intend to write about in order to support your overall message.
This is a crucial stage that shouldn't be ignored because doing so will prevent you from taking a careless approach in which you fling stuff against the wall and end up all over the place. The objective is to persuade people to watch your videos and connect you and your company to the subject you're attempting to establish a reputation for.
After you've determined your content pillars, focus even more intently on a single keyword. In addition to increasing brand recognition around your content pillars, your content should be created to help you rank for that term.
Optimize For Search
While qualities like great content and consistency help brands succeed on YouTube, it's still crucial for brands to make sure that videos are receiving the most exposure possible. The question then becomes how to maximize your video's visibility.
Using relevant tags, a long and well-written description, and a major keyword in the title are just a few easy things you can do to improve your content. Customized thumbnails have the potential to increase views, and their branded designs can help users feel more at ease and consistent with them.
Traffic Sources
The traffic sources report demonstrates how online users discover your content. This offers useful information about how to market your YouTube content. You may check to see if people are finding your work on Twitter or YouTube, for instance.
To obtain a more in-depth traffic report, pick the category for the total traffic source. Your YouTube marketing plan can be improved with the use of this data. Based on your findings, be sure to optimize your metadata.
Promote It Like A Boss And Analyze The Results
Interesting articles and timely videos are great. But if you want the public to see them, work hard on promotion. Try YouTube advertising or cross-promotion. Search the most relevant channels by terms in your niche, discover those with the most subscribers, and pitch them, providing your video material.
Think about collaborating with people who have a lot of followers on social media, and reach out to them to tell them about your content and ask if they would mind sharing it with their followers. Don't forget to inform your email list subscribers about your videos.
The Bottom Line
Your YouTube career will benefit greatly from a strong content strategy. It will assist you in ending the days of having to generate video ideas on the spot and fumbling to meet your monetization objectives.
Instead, it will provide you with a precise framework within which to work toward your objectives and assist you in reducing the stress associated with being a content creator. Making your content strategy the best will ultimately be well worth the time and effort.